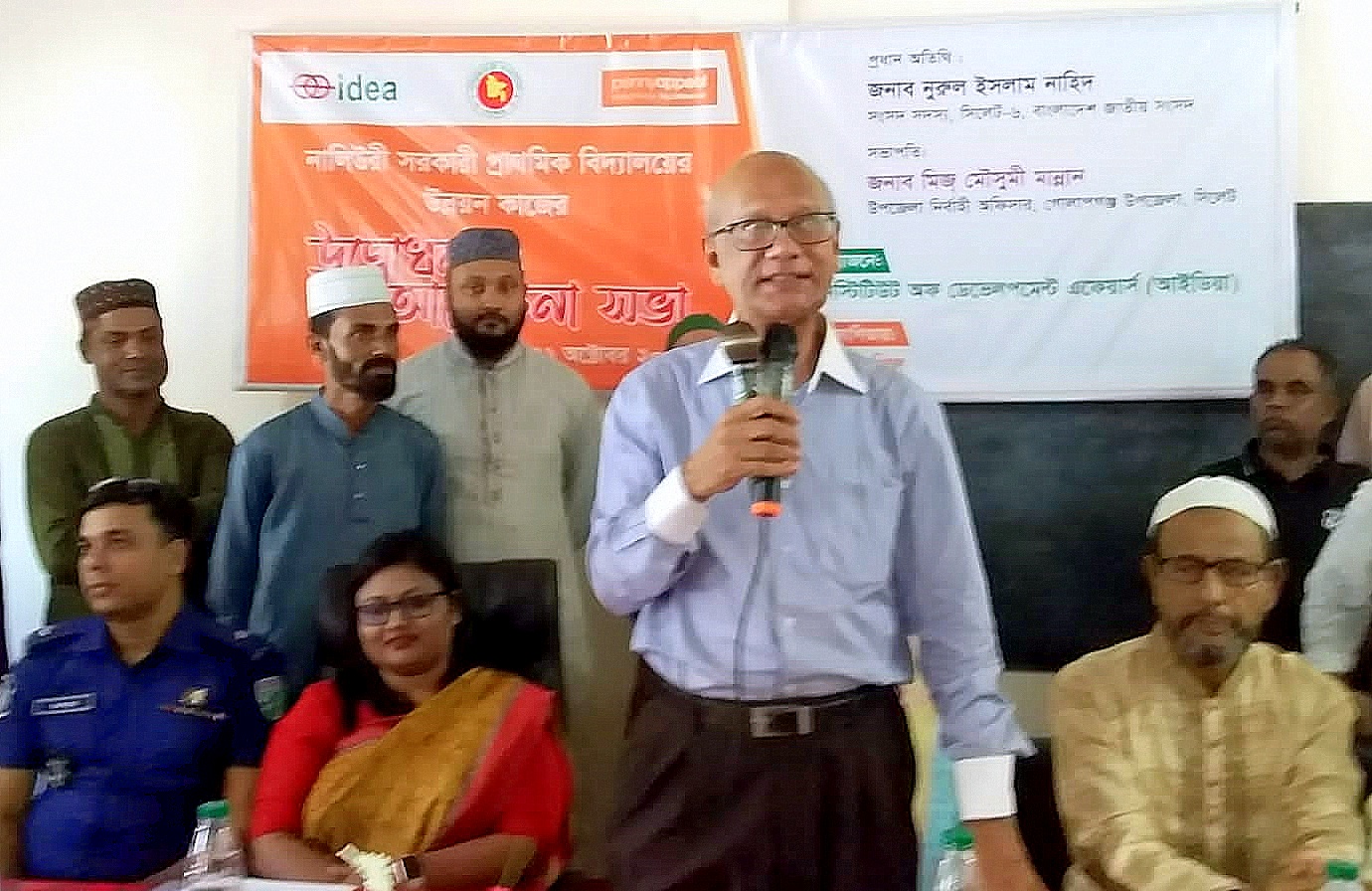 School Renovation Project
  Published:
  Objective: Overall goal of the project is to Increase and improve access to, and quality of learning in Naliuri Government  Primary School at Sylhet. The project is designed to contribute SDG 4 and 6.
  Location: Naliuri Government  Primary School at Golapganj Upazila of Sylhet District
  Donor: Penny Appeal
  Amount of Budget (2022): 1,890,896.00 BDT
 Main Activities:
Conduct a Coordination meeting with Upazila Administration, UEO, Teacher and School Management Committee at school for the smooth operation and management of the facility renovation

Upgrading physical facilities; Renovation of 3 classroom's wall, ceiling, floor, 4 doors, 6 windows, 30 benches, 5 tables and tin in tin shade building by September 2022

Coloring inside and outside of the building's wall

Electric wiring and fittings in the building connecting extension line from the new one stored building which will be done in wash facility

Gardening & Tree plantation within the school boundary

A awareness Meeting on Safeguarding issues with Teacher, SMC and labor

Conduct a orientation meeting of teachers and school management committee for smooth operation and maintenance.

Renovation building Opening ceremony

Install a wash facility for Girl and teacher with MHM facility

A MHM training for 30 adolescent girls at school for creating awareness about MHM.