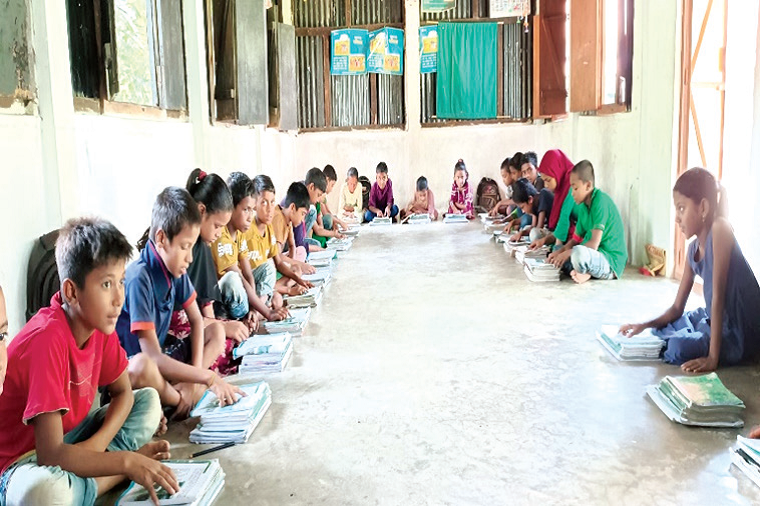 Early Childhood Development and Primary Education (ECD)
  Published:
The objective of the project is to access marginalized, excluded children and the most vulnerable to low learning and dropout primary education. IDEA has been emphasizing education program since its
inception. IDEA started the early childhood development (ECD) program in 2005. After phasing out of these programmes IDEA successfully handed over these ECD centers to the respective community and a good number of ECD centres are still run by these communities in remote areas. The learning facilitation of the education programme of IDEA has been evident that early childhood development provides a strong foundation for good health, overall growth and successful completion of primary
education. Apart from these, this programme also focuses on early learning, promoting awareness of child development and enrollments campaign among the most disadvantaged children. This project helped 180 children aged 506 years old access and brought back to the education system who have either dropout from mainstream formal education. This project has been implemented in Jagannathpur Upazilla of Sunamgonj District.
  Location: Jagannathpur Upazila of Sunamganj District.
  Donor: This project is IDEA's own self-funded project with some of community contribution.
  Amount of Budget (2022): 1,71,000 BDT
 Main Activities:
Run ECD centers by the local community in remote areas.

Brought back students to the education system who have either never been schooling or have dropped out from mainstream formal education.

Home-based education through the guidance of teachers in the community.

Books and materials were provided to children and volunteers in villages are engaged to support children in their premises.